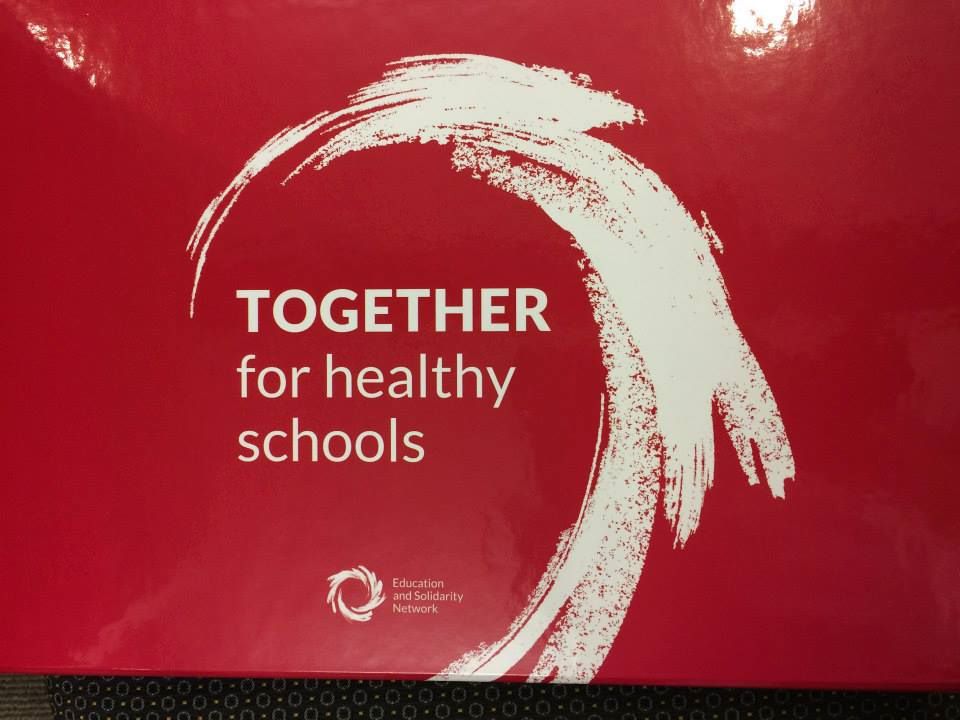 Dear friends,
A very happy new year to you all. May 2016 bring you and your loved ones health and peace, in societies which are more supportive and inclusive.
2015 has been a busy year for members of the Education and Solidarity Network, with projects being carried out across all continents and on an international level: the World Education Forum in South Korea; Education International's World Congress in Ottawa; the adoption of the Sustainable Development Goals; COP21; etc.
Flagship projects which we have started in 2015 will continue to progress into 2016:
the inquiry into occupational health in the education sector carried out in 7 countries – and important synergies to be set in motion by unions regarding well-being and work stress at Education International;
the distribution of "F'Acteurs Santé", our assessment tool for well-being at school, in Belgium and Germany – and possible wider distribution in Europe and other continents;
advances in the file for the Ministry of National Education and Literacy (MENA) mutual society in Burkina Faso after a difficult year, but one which ended on a positive note thanks to democratic elections and a vote for universal health insurance;
social protection education in Latin America with the Inter-American Center for Social Security Studies (CIESS), and links being created in West Africa where governments are bringing in universal health cover (in Burkina Faso and also in Benin on 28 December 2015…);
exploratory work on youth mobilisation…
2015 was also a year in which we developed concrete tools for sharing and exchange:
collaborative workshops allowing full participation in the conversations that arose;
our newly-launched toolbox which we will need to keep adding to (we're counting on you!) ;
action research which should enable the higher education sector to become involved in the issues we are addressing.
The high point of 2015 was clearly our General Assembly in Ottawa, organised as part of the Education International Congress, during which we wanted to give those present as much opportunity as possible to exchange their ideas, goals and dreams. The result: an ambitious works programme for 2015-2019, and a lot of motivation and enthusiasm!
My hope for 2016 is that we continue in this vein and that we find ways to realise the dreams that were born in Ottawa. I also hope that the Network will continue to reinforce the connections between its members in order to collectively strive towards well-being in schools and making quality education for all a reality. A network is, above all else, something belonging to everyone. In 2016, collaborative work should allow each and every one of you to make your contribution.
For health, for education, for solidarity,
I wish you all a wonderful 2016!
Very best wishes,
Matthias Savignac, President of the Education and Solidarity Network