As part of the ESN COLOMBIA (Colombian Education and Solidarity Network]) project, a training week will be organised in the municipality of Soacha, from 27 February to 3 March 2017, with 20 young "entrepreneurs of solidarity".
The ESN COLOMBIA project is led by the solidarity organisations of Colombia, in partnership with the Ministry of Employment and the Ministry of Education. It aims to educate, sensitise and mobilise young people towards the need to enter the world of work through productive solidarity projects, promoting an integral social protection. It is targeted towards young people, between 18 and 22 years old, from the priority municipalities in urban and rural areas of Colombia. The project develops innovative synergies between young people, the social and solidarity economy businesses, the public sector, the academic world and global players, and creates tangible entrepreneurship and management job opportunities for young people in Colombia.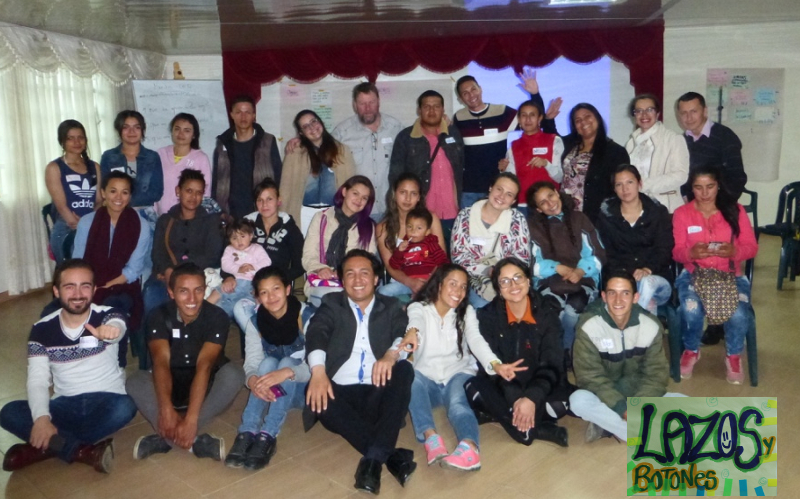 At the end of February, the training week will bring 20 young community leaders together, who are already heavily involved in social projects within the municipality of Soacha, one of the poorest in the country. This training-action can be categorised as collective intelligence. It will not be traditional "teacher training", but rather a "starting up" of "facilitators". Participants will acquire the tools but, more importantly, the opportunity and the desire to pass on knowledge on the one hand and, on the other hand, to support and develop solidarity projects led by young people.
At the beginning of the week, participants will work together on the key concepts such as solidarity, citizenship, peace, responsibility, engagement, the social and solidarity economy, integral social protection, well-being, living together, etc. They will talk about these concepts and their reality in Colombian society, they will exchange and compare representations and thus create a shared vision of the issues surrounding the ESN COLOMBIA project.
As a second step, participants will work on the values, opportunities and key competencies required to pass on these concepts to young people. The emphasis will not be on the content of the knowledge which is passed on, but on their role in supporting the young entrepreneurs of solidarity. Therefore, having thought about "why pass it on", participants will think about "how to pass it on".
Finally, participants will get started and have the opportunity to conceive their own personal educational and youth support projects in their area and within their network, by learning from real-life experiences and good practices, and developing their thinking through innovative work tools.
Collaborative, creative, active… this training will establish the premises of a practical and supportive community, since the pilot test in the municipality of Soacha will then be replicated on a national level.