The Education and Solidarity Network attended the 14th meeting of the Comité Syndical Francophone de l'Education et de la Formation, which took place in Dakar, Senegal between 21 and 23 October 2014. The Network jointly led a workshop on health and social protection with Awa Wade, Secretary General of the Union Démocratique des Enseignantes et Enseignants du Sénégal (UDEN).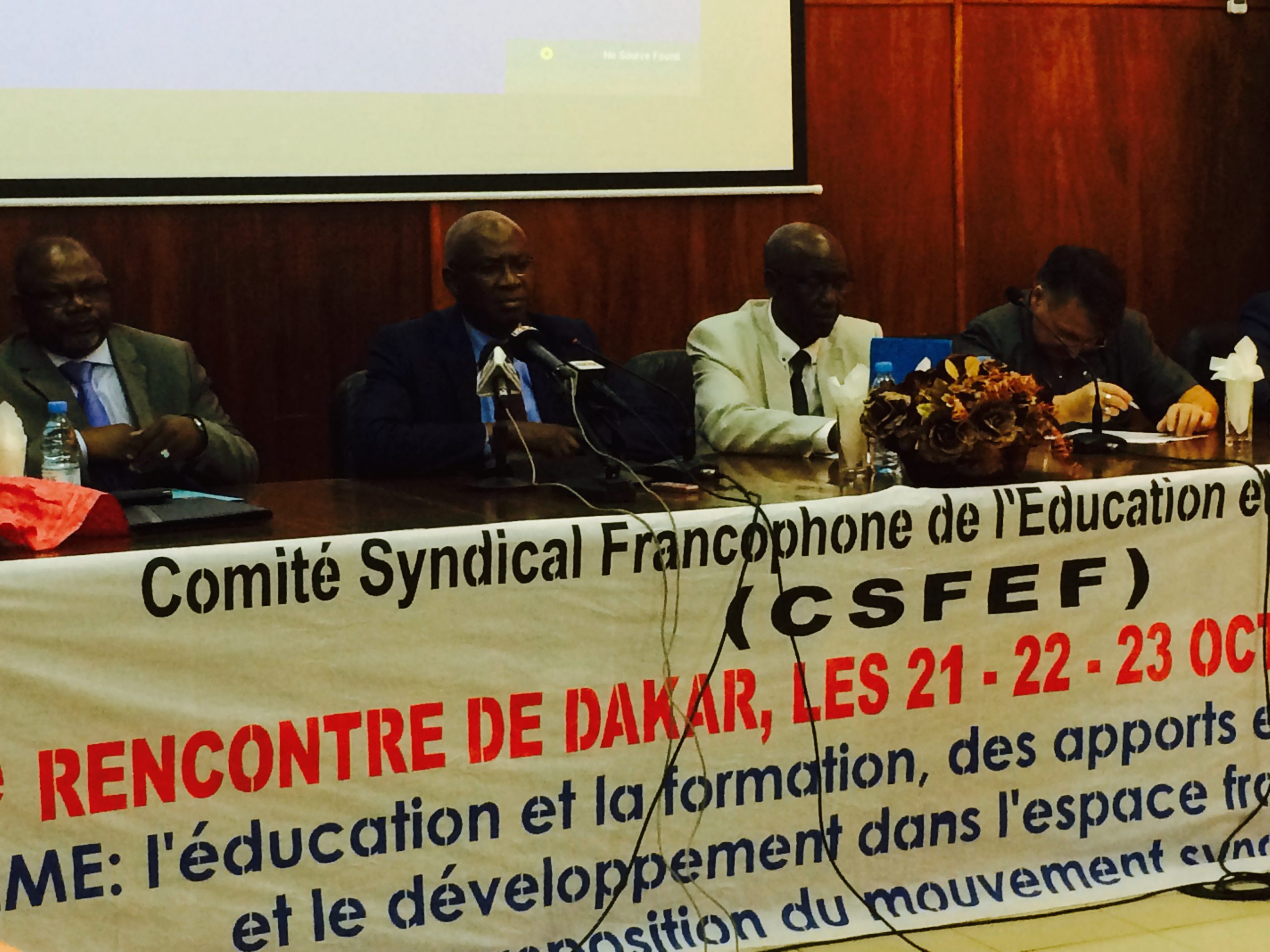 French-speaking trade unionist teachers met in Dakar to work out a common stance on the following topic: 'Education and training, essential contributors to peace and development in the French-speaking region'. The final declaration will be submitted to their respective governments and will be addressed at the meeting of heads of state at the Summit of French-speaking Countries.
In this context, why devote a workshop to health and social protection? Social protection helps relieve poverty, vulnerability and social exclusion. It therefore brings social cohesion, economic development and peace. The Education and Solidarity Network firmly believes that education professionals have a crucial role to play in this area.
Mutual societies and universal health coverage; health and social protection education; prevention campaigns; advocacy on government recognition of occupational diseases; campaigning for the right to healthcare for all … It is clear that a wide range of actions are possible in terms of healthcare in schools.
Fourteen trade unionist teachers from Senegal, Togo, Cameroon, Gabon, Burkina Faso, Morocco and Madagascar shared their experiences at the workshop. What social security system do they have? What progress has been made on setting up the national social protection floor? What protection do education workers have in this context? What trade union actions can they implement?
The Network will endeavour to continue discussions started at this workshop and has already urged participants to complete and disseminate the international inquiry on the occupational health of education professionals available here online