Education International held its African Regional Conference from 2 to 6 February in Nairobi, KENYA. The Education and Solidarity Network was there to talk about health and social protection with the African education unions.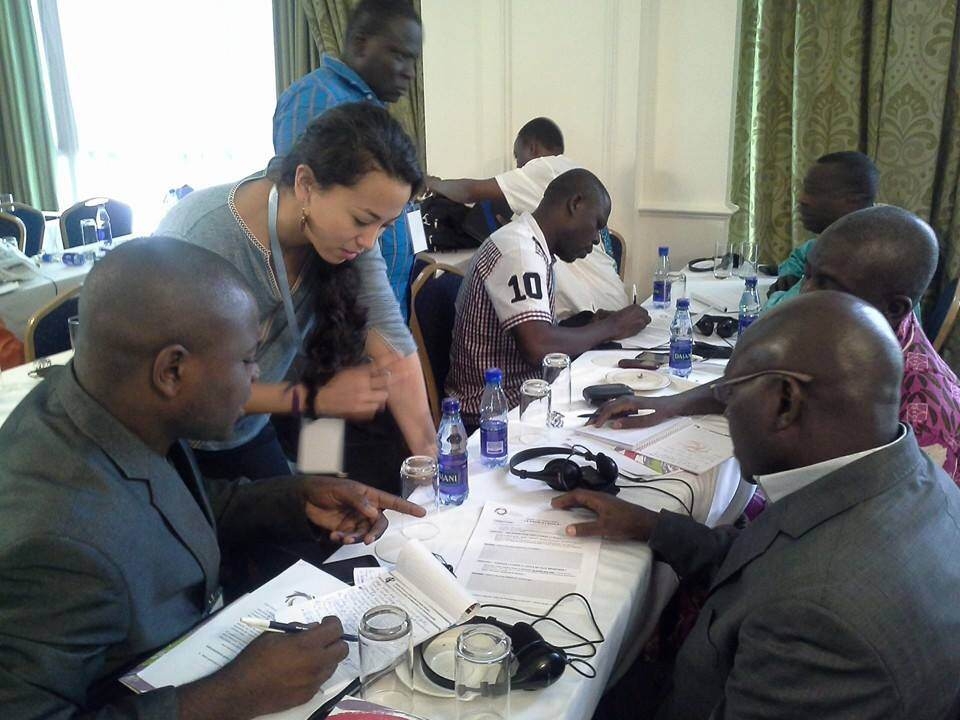 The Education Solidarity Network, with two of its administrators, Mr. Fridolin MVE MESSA from SENA (Gabon), and Mrs. Marie-Antoinette CORR-JACK from GTU (Gambia), organised a participatory workshop on the theme of health at school.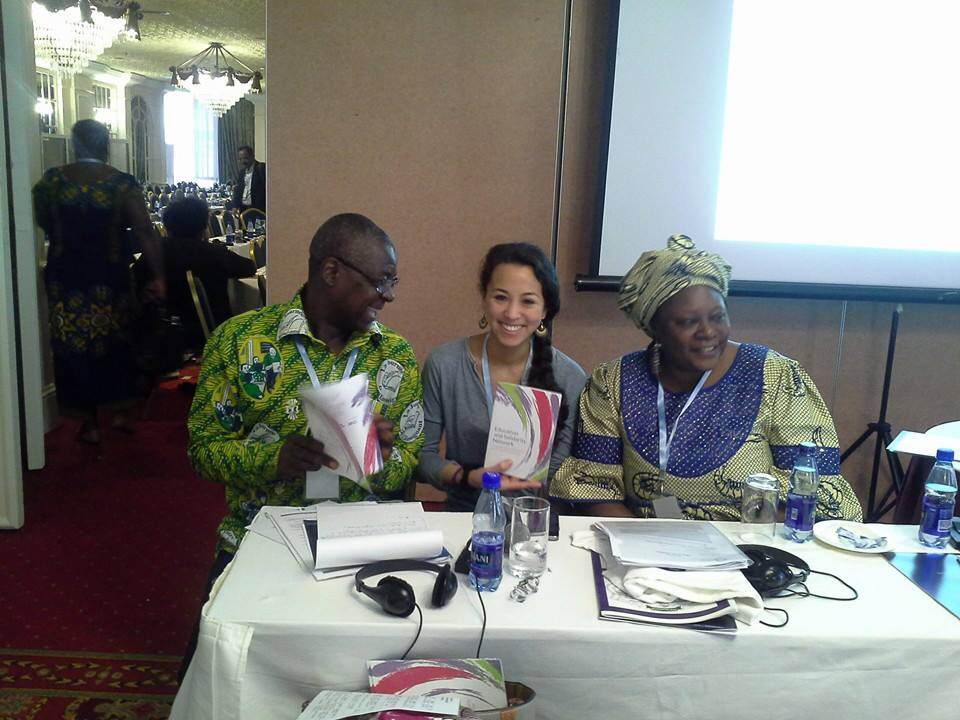 The workshop was attended by 40 participants, from 22 African countries: Cameroon, Chad, Gabon, Uganda, Nigeria, Ghana, Tanzania, Botswana, Zimbabwe, South Africa, Mauritius, Ethiopia, Côte d'Ivoire, Benin, Togo, Burkina Faso, Niger, Democratic Republic of Congo, Swaziland, Angola, Mozambique, Cape Verde.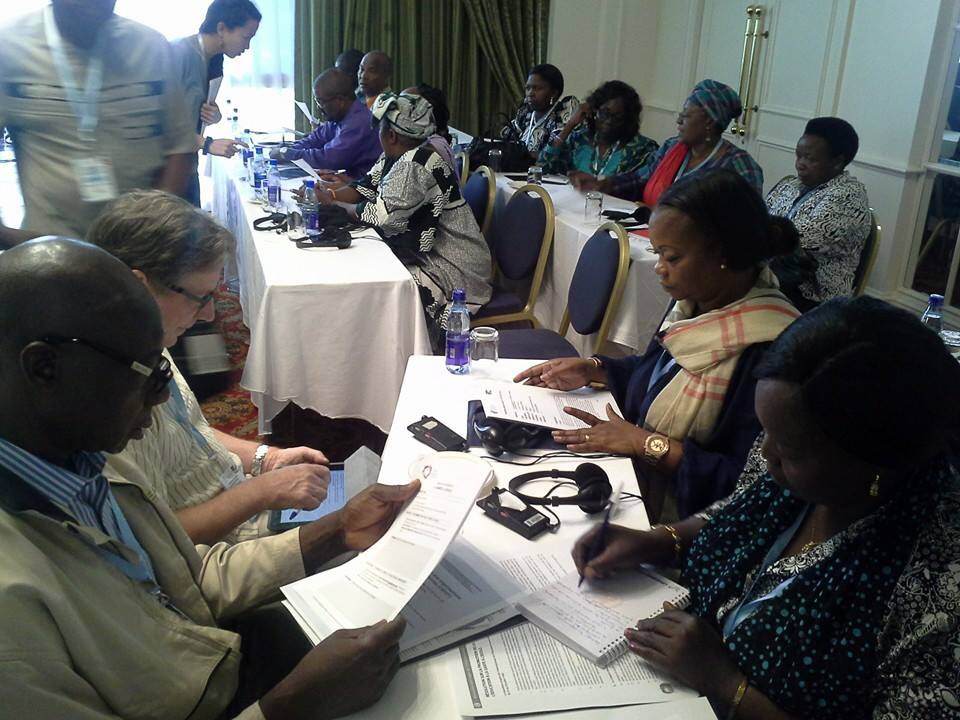 The recommendations that we received from the nine sub-working groups (English, French and Portuguese-speaking) are proof of the determination and need of the African education unions to take a position on this subject and move forward.
African education workers believe that health at school must be seen in the broadest sense: it is about physical, mental and social welfare. Health at school concerns not just epidemics and chronic illnesses but equally questions of hygiene and cleanliness, safety, non-violence and non-discrimination. Action in favour of health at school must involve the promotion of a safe and healthy school environment; health education and risk prevention campaigns; and finally a campaign to improve access to health checks and health care – notably via the development of universal health cover.

Health at school is an essential part of quality education for all because it favours not only the presence of pupils and education workers in school, but also and above all their performance in teaching or learning as well as their motivation and mobilisation. That is why the whole education community must unite around these issues: teachers, support staff, pupils, pupils' parents, public administration and the government.
Finally, it is useful to be open to partnerships focused on education, notably with NGOs and associations specialised in health and social protection, as well as broader-based institutions.
Just as education unions should implement policies related to health at school and in the workplace, Education International and the Education and Solidarity Network must be able to support them, in terms of advocacy with governments and international organisations, as well as in terms of capacity building and making expert knowledge and financial means available.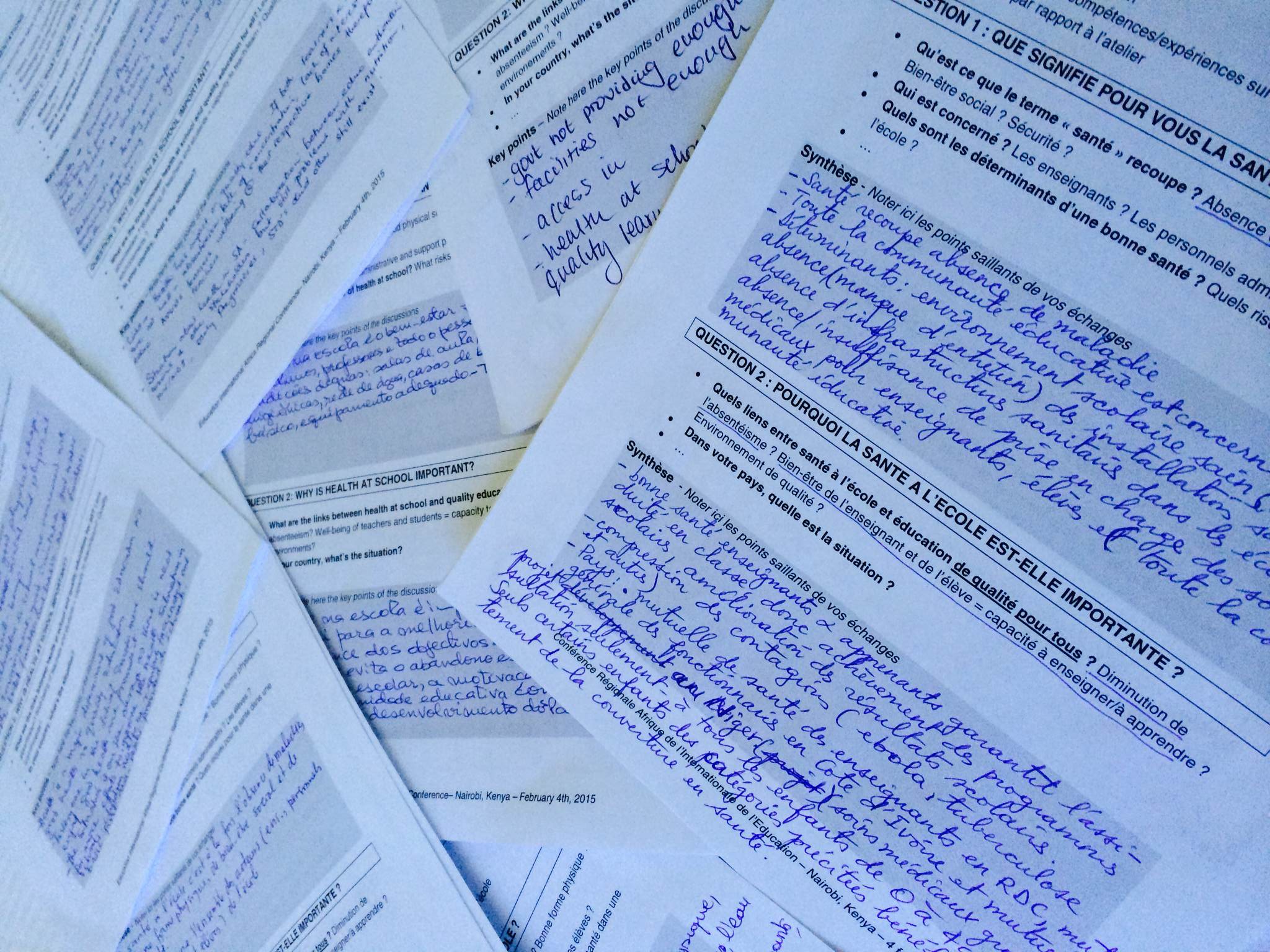 The Education and Solidarity Network's visit to Nairobi also enabled us to fill in a few additional paper questionnaires for our international survey on the occupational health of education professionals. To date we have about 2800 responses. The questionnaire will remain online until the end of March. The analysis of the results will be presented at the Network's General Assembly on 20 July 2015 in Ottawa, on the eve of the Education International World Congress.
The Education and Solidarity Network also used its time with the African education unions to record some video testimonies. These videos will be edited in time to be screened at the opening of our General Assembly on 20 July.
We invite all our members to send us a short video made in their country, in the field, in schools, among education workers and schoolchildren, in which they can present the specific health issues of concern to them.