During the Education International research group's annual meeting, the ESN and the teachers' union NASUWT co-organised a collaborative session on educators' health and well-being.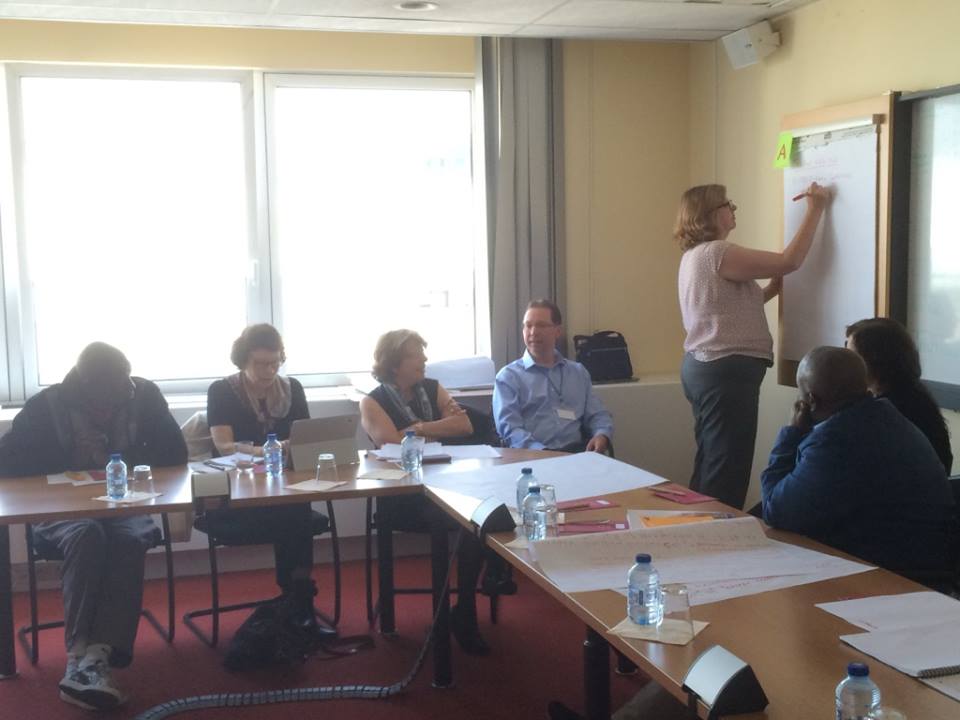 A dozen participants were able to spend an hour sharing their opinions on subjects of their own choosing (see below).
The role of EI
EI should centralise existing data on occupational health within the education sector. EI should push to include questions relating to educators' and education workers' mental health and stress levels in the TALIS survey. EI could launch a joint research project with the OECD on this subject. EI could do scientific research into the links between the quality of education and well-being at school.
Preparing educators at the start of their careers
How can educators' ability to manage their health and well-being during their careers be included in their training? Some of the issues to be addressed include: distinguishing between vocation and profession; the profession's lack of recognition; the absence of worker well-being in the education sector on a policy level; being aware of existing services.
Educators' workload
Workload is identified as a source of stress. But are we talking about timetables? about administrative tasks? about the time taken to plan lessons? Various factors increase the amount of paperwork that educators must manage. New technologies make educators completely accessible and available to students and their parents.
Dimensions of well-being
The well-being of educators should be seen as a common good. Well-being is physical, mental and social. Surveys on the subject should be pitched positively.
The link between the health of educators, education staff and students
There is a strong link between education workers' health and that of their students. Unions must tackle this issue head-on and promote healthy schools, ensuring decent working conditions for their members.
Payment of educators' salaries
In Ghana and Kenya, payment of educators' salaries has been delayed by several months. This causes problems with motivation, resignations and debt. A financial reform is necessary in these countries.