Documentary filmmaking is a formidable vector of information for dialogue on health solidarity issues. Organized by Essentiel International, the PASTILLE film festival shows that health is a fascinating social issue that encompasses many other topics: democracy, welfare, social inclusion, ethics, ecology, innovation…
Documentary filmmaking is a formidable vector of information for dialogue on health solidarity issues. Organized by Essentiel International, the PASTILLE film festival shows that health is a fascinating social issue that encompasses many other topics: democracy, welfare, social inclusion, ethics, ecology, innovation…
Find below Essentiel International's call for films for the selection of the 2020 edition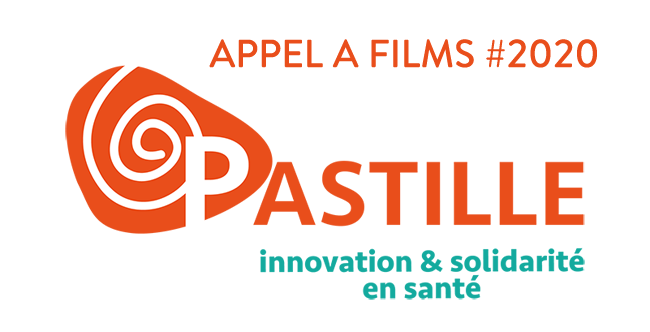 Films will be selected according to the following criteria:
– Films on health related themes,
– directors of all nationalities,
– maximum duration of 90 minutes,
– exit date not exceeding 5 years (including production in 2015).
Deadline for application: March 31.
THEMATICS
The themes dealing with solidarity in health that interest us address the following subjects in particular: local and international solidarity in health, maternal and child health, sport, psychological health, women's health, youth health, health prevention, quality of care, access to treatment, decent work, food and nutrition, social and technological innovations in health, accompanying the demographic ageing process, access to health for the most vulnerable people.
FORMATS
Documentary films are in the spotlight, but different film genres will also be presented: fiction, reports and animated films.
The preferred formats are: short films, medium-length films, or feature films (less than 90 minutes).
The selection is mainly made up of feature-length films, an ideal format to ensure a debate after the screening.
PUBLIC
The selected films are primarily aimed at the following audiences:
– Childhood, youth, family
– Students and professionals in the fields of health, social welfare, development, etc.
– Non-specialist adult public but interested in health solidarity issues
LANGUAGE
Non-French films must have French subtitles.
For children's, youth and family audiences, French films or films translated into French are preferred.
The presentation of films by African, Asian, Latin American or Eastern European directors is encouraged.
Particular attention will be paid to the presence of films produced or directed by women.
The film proposal form is available here.
If you wish to send a proposal by email, you can also write to: contact@essentiel-international.org