The Network's Executive Board and Board of Administration met in Paris on 17 December 2014. Our governing bodies confirmed the format of the Network's 2015 General Meeting. Its key words are: interactive, public-spirited and young.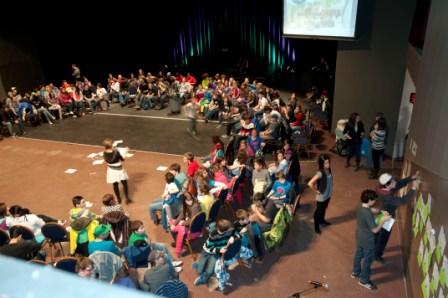 The Network's General Meeting will take place on 20 July 2015 in Ottawa, Canada. Our GM will take place the day before the official start of the 7th Education International World Congress. This is the world's largest forum on education, bringing together more than 1,000 education trade union delegates from around the world every 4 years to define EI's strategy for the next four years.
Anyone attending the congress can join our meetings.
The Network wants to use this opportunity to offer a number of interactive and public-spirited exchanges. Our formal GM will take place towards the end of 20 July, preceded by workshops enabling people to share experience and collectively define the Network's actions for 2015-2019. This first day will be followed by meetings, working sessions and side events, which will take place throughout the EI Congress in the Network's exhibiting area.
In order to make the best possible preparations for these meetings, we recommend that you identify any actions carried out by professional teachers' organisations in your area which relate to health in schools and health cover.
If you are aware of an innovative action in these fields in your area whose dissemination would benefit everyone, please get in contact to tell us about it and send some information!