On 8 April 2015 the Executive Committee and then the Board of Administration of the Education and Solidarity Network met in Brussels, at the premises of the International Association of Mutual Benefit Societies. Exceptionally, Bradley JOYCE, CEO of Teachers Health Fund (Australia), was present, while the National Education Association Member Benefits (United States) joined the Executive Board by videoconference.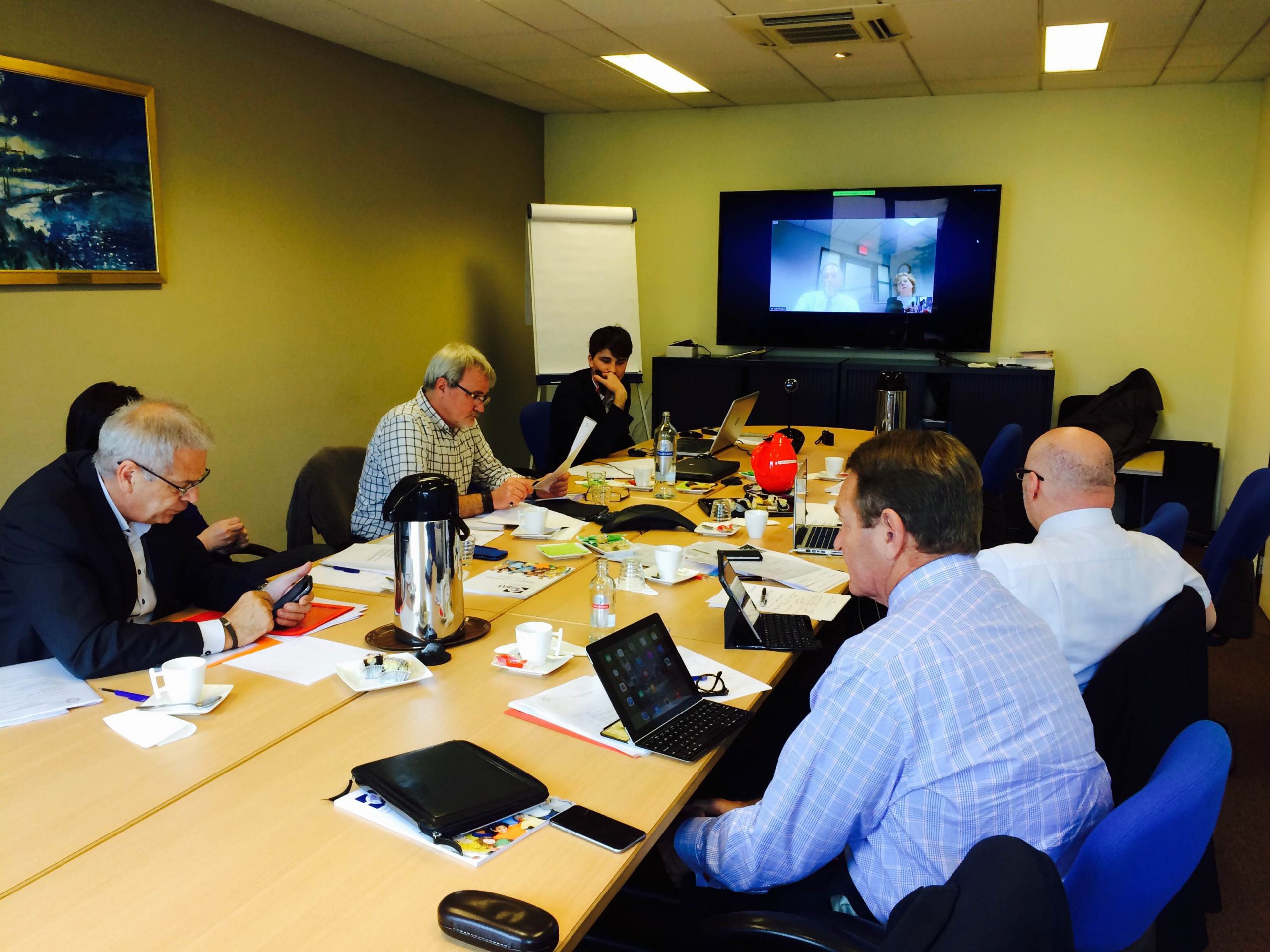 The proceedings allowed for the essential points to be addressed in preparation for the General Assembly in Ottawa. This year, 2015, is decisive for the Education and Solidarity Network as it will allow for both an assessment of the last 4 years to be carried out and the direction for the next 4 years to be outlined.
In this respect, the discussions of the Board of Administration focused on the current and future financial stability of the Network, as well as on certain strategic projects such as the international survey on occupational health in education, the participatory diagnostic tool for the well-being of school pupils, and the international community of young people. Discussions which will be in-depth during the Congress in Ottawa.
Finally, Bradley JOYCE informed the NETWORK of the latest developments in the education and welfare protection sectors in Australia. Since February 2015, the non-profit-making actors of health insurance have met within a federation ("Members Own Health Funds") in order to make known and collectively defend their solidarity model. In addition, Teachers Health Fund is launching a joint programme with the Australian education unions. (To find out more, see the interview with Bradley Joyce).