In a report published recently, the UNESCO stated that only 64 countries (out of 157) already met the target on primary education defined in the sustainable development agenda. Among them, there is not a single low-income country. The sustainable development goal number 4 (SDG4) sets that all girls and boys should benefit from a complete free, equitable and quality primary and secondary education.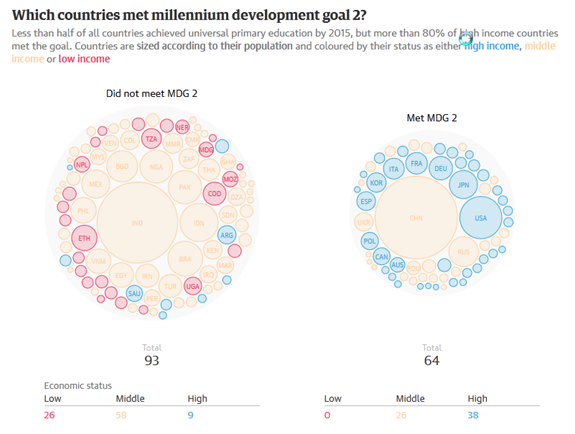 Sixty-two countries are not expected to reach the goal before 2010, including Niger, Rwanda and Central African Republic. Economic disparities, social inequalities and conflict including assaults on schools, teachers and students, are major obstacles to ensuring universal education.
UNESCO recommends international community to better align funds with needs of countries and local communities. The potential of universal education is huge. As an example, achieving universal lower secondary education for women in sub-Saharan Africa by 2030 would prevent up to 3.5 million child deaths between 2050 and 2060. The report is available here.