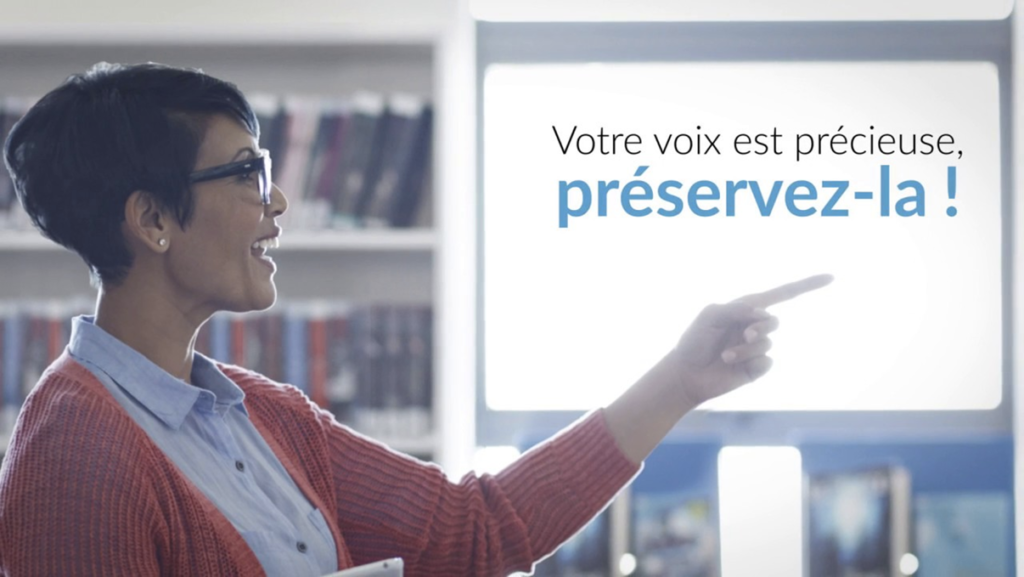 Learning to use one's voice better is one of the solutions for preserving one's vocal capital. Teachers are particularly concerned: 23%* have already consulted a doctor for a voice problem at some point in their lives.

On the strength of its experience in preventive health care for teachers, the MGEN group has launched Vocal'iz, a free mobile application for the general public which has several objectives:
to help you preserve and optimise your vocal performance.
to provide advice, exercises and preventive actions.
to encourage you to practise daily in order to progress.
The Vocal'iz application allows you to analyse your voice, understand how it works, exercise it and take care of it.
5 daily exercise programmes (breathing, relaxation, singing, etc.) are included in the application.