World Universal Health Coverage Day will take place on 12 December 2014. Backed by the United Nations, the World Bank, the World Health Organization, Education International and the International Association of Mutual Benefit Societies among others, the event will give the broadest possible coverage to ideas cherished by the Network and its members.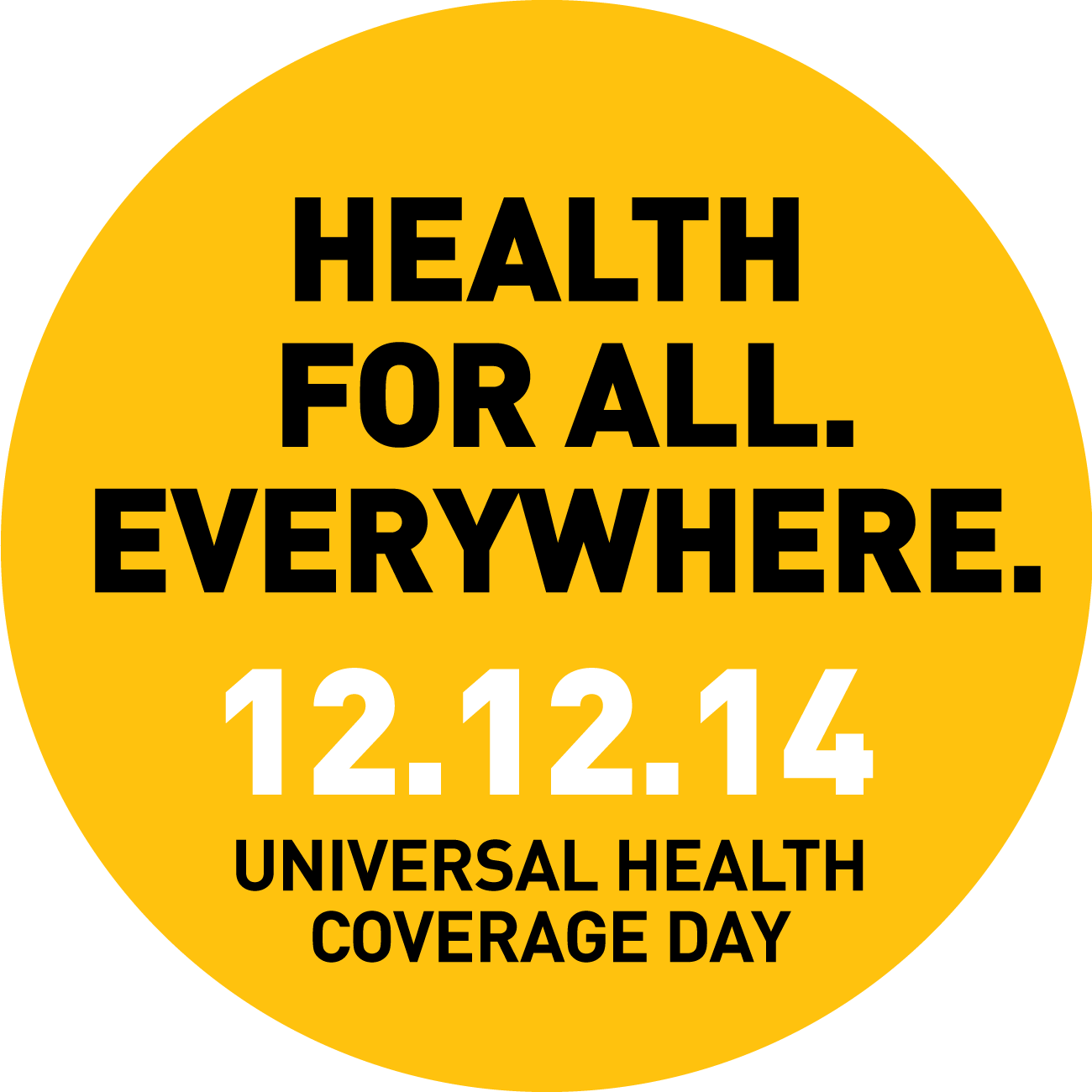 On 12 December 2012, the UN officially endorsed the principle of universal health coverage. Each subsequent 12 December has provided an opportunity to highlight progress made and put questions to decision-makers.
By 'universal health coverage', we mean the ability of each individual to access affordable, quality care. Every year, a billion people go without care and treatment for financial reasons.
As advocates of the mutual society model, which is by definition solidarity-based and universalist, we are proud to promote this campaign. Five fundamental ideas form its basis:
People should not be made destitute by illness: Every year, 100 million people slip into poverty in order to access care. One third of African and South East Asian families are forced to sell property or borrow money in order to pay for care.
Universal health coverage is an achievable goal: a suitable model needs to be developed for each society and experience shared. More than 70 countries, including the 30 poorest nations, have passed laws in favour of our goal.
Universal health coverage would help prevent the main causes of mortality: the poorest are the worst affected by preventable diseases like AIDS, tuberculosis, cancer and heart disease.
Because healthcare changes communities, the economy and nations: it is estimated that every dollar invested in healthcare will yield revenue of $9 to $20 by 2035. Money spent by families on healthcare cannot be used to educate children.
Because access to healthcare is a right not a privilege: The WHO states that access to the highest achievable standards of healthcare is a fundamental right and it is enshrined in many countries' constitutions.
Education International is the first international trade union federation to support this initiative. The Network, which it helped set up, is also glad to be able to support a global initiative involving more than 350 organisations to promote healthcare for all!
For further information: http://www.universalhealthcoverageday.org/en/