Affiliated to Education International and an early member of the ESN, the Gambian Teachers Union (GTU) is a major player in the mobilisation for educational continuity for all in The Gambia. In times of international health crisis as well as with vulnerable communities, GTU has initiated actions that are close to the needs of its members and their students.
The Covid-19 pandemic has put all education systems in the world, and particularly those in Africa, to the ultimate test. With internet connectivity and equipment available to less than a third of the continent's total population according to World Bank data, distance learning during periods of national confinement has been less effective than in northern countries.
In the Gambia, this has had a significant impact on learners, especially those from low-income families, who did not have the technology or electricity to access the alternative programmes developed by the government. Indeed, in order to maintain a certain level of educational continuity, the Gambian government had instituted a national television and radio learning plan. To facilitate access to learning for disadvantaged students, the Gambian Teachers Union has undertaken the distribution of 100 solar powered radios and solar panel chargers with the support of the UK-based Steve Sinnott Foundation.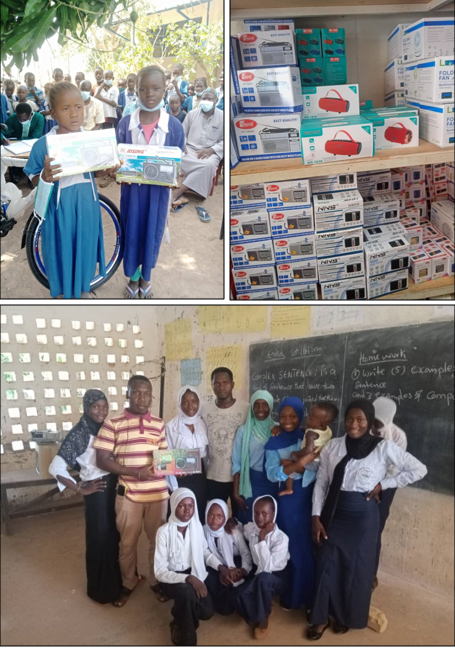 Equitable access to education is not a new issue that emerged following the Covid-19 crisis in The Gambia. In fact, the country's education system has faced the same challenges for decades. In addition to access issues related to technology, some learners, especially in rural areas, face geographical difficulties in accessing schools.
In order to tackle the problem of school dropout, the GTU distributed more than 20 bicycles to the neediest students of the Boli Banna Basic Cycle School who had to walk long distances to get to school.
Essa Sowe, Deputy Secretary General of GTU, explained that these donations were made with the support of their international partners.
An initiative presented by GTU's Secretary General, Marie Antoinette Corr-Jack, during the "Education and Solidarity Network Solidarity Initiatives" webinar on 13 July.
Find out more about the impact of this action in the full interview below and follow the news of the Gambia Teachers Union on their Facebook page.