Un pass dans l'impasse is a non-profit association (asbl) affiliated to the Belgian mutual benefit society Solidaris (member of the ESN). Its main objective is the promotion of mental health and the prevention of suicide. According to the data collected by the association, nearly 1,800 people died in an attempt on their lives in 2018. Suicide is also the leading cause of death among 15-44 year olds in Belgium.
This is why Un pass dans l'impasse offers a range of prevention and support services in the French-speaking region of Wallonia, as well as on a national level. Thomas Thirion (managing director of the association) presented the extent of their mobilisation during the webinar "Solidarity Initiatives of the Education and Solidarity Network" organised on 13 July 2021.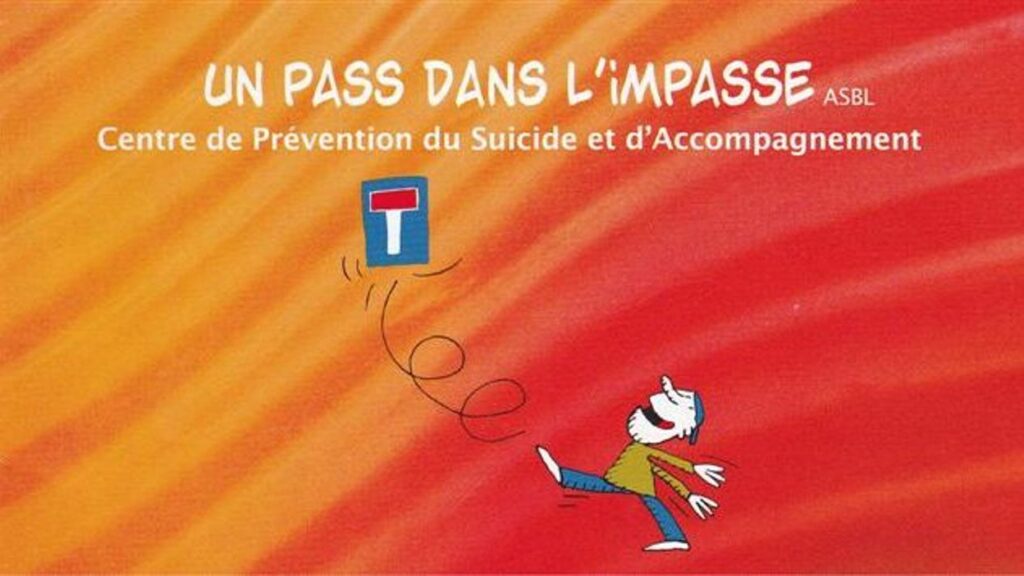 To tackle this important issue of mental health and the combat against suicide, the actions of un pass dans l'impasse are based on innovative measures that combine a proactive approach to facilitate access to help, rapid action and the provision of local health care.
The association's objective is to contribute to a 10% reduction in the rates of attempted suicide and death by suicide by 2030.
Thus, through the "sentinels" scheme, the association provides free training to anyone wishing to take action on the issue of suicide prevention. As "alert launchers", their role is to detect people in suicidal distress and then suggest that they be contacted directly by a health professional, which avoids them having to initiate the process.
Once they have agreed, they are contacted by one of the 650 psychologists of the association's national network within 24 hours in order to establish an analysis of their needs and to put them in touch with a health professional near their home.
In addition to the network of psychologists and sentinels, the association, explains Thomas Thirion, acts through 4 structures:
A suicide prevention and support centre
This centre offers psychological counselling for people with suicidal thoughts or who have already attempted suicide. But also for people who are grieving over the suicide of their loved ones or who have suicidal people around them.
A suicide prevention reference centre
The professionals of this centre offer support to the actors of the psycho-medico-social sector by organising consultation meetings and providing useful information. The centre also has an observatory of mental health practices and carries out research on the subject.
A centre for prevention and health promotion in prisons
This system is deployed in fifteen prisons in Wallonia. After assessing the needs of prisoners and prison staff, the centre plans to launch new mental health promotion and risk reduction activities for this target group by September 2021.
Psychological support for prisoners in distress
In line with the French APESA scheme, un pass dans l'impasse has set up a telephone helpline throughout Belgium, accessible for free in French and Dutch. The association also offers a network of special sentinels for entrepreneurs and up to 8 free psychological care sessions.
If you would like to know more about the actions of un pass dans l'impasse or are interested in developing similar actions, contact them via their website or Facebook page.