On the occasion of an international ESN exchange on education for social protection, the Cooperative NorWest Co-op (ESN Member) introduced Youth Hans Kaï, one of their cooperative health education programs for youth.
Youth Hans Kaï, launched in 2013, is an adaptation for youth aged 13 to 21 of Hans Kaï, a community-led health program.
The program aims to empower young participants to take steps to maintain or improve their own health and wellbeing.
Participants attend 9 sessions with health professionals to learn what impacts their health and what can they do to stay healthy. The sessions cover :
What Makes us healthy
Health and sexuality
Nutrition
Getting Physically Active
Healthy Relationships
Drugs, Alcohol and Smoking
Coping and Mental Health
Values, Rights and Boundaries
Self-acceptance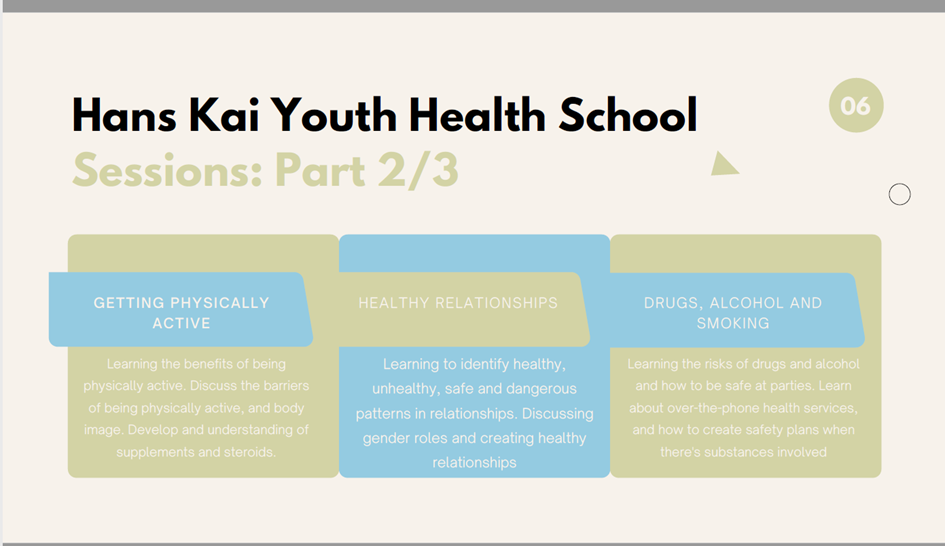 After completing the sessions, the young participants are invited to undertake health promotion and education projects in their community.
To date, more than 200 young people have completed the program and undertaken projects such as developing media campaigns in schools, changing cafeteria food and raising awareness on social issues related to health and education.
In addition to Youth Hans Kaï, NorWest Co-op develops other programs aimed at the health and education of youth. During the Covid-19 pandemic, NorWest set up, in partnership with the associations Athletics Manitoba, Fit Kids Healthy Kids and Boys and Girls Club, Summer day camps for youth aged 5 to 12. The program offered educational activities in the morning and Olympic-type sports activities and games in the afternoon.
To find out more, please visit the NorWest Co-op website and/or contact us.