The Education and Solidarity Network, EN3S, ESSENTIEL and MGEN have launched the testing phase of an educational game on social protection, adapted from the Belgian game of Latitude Jeunes.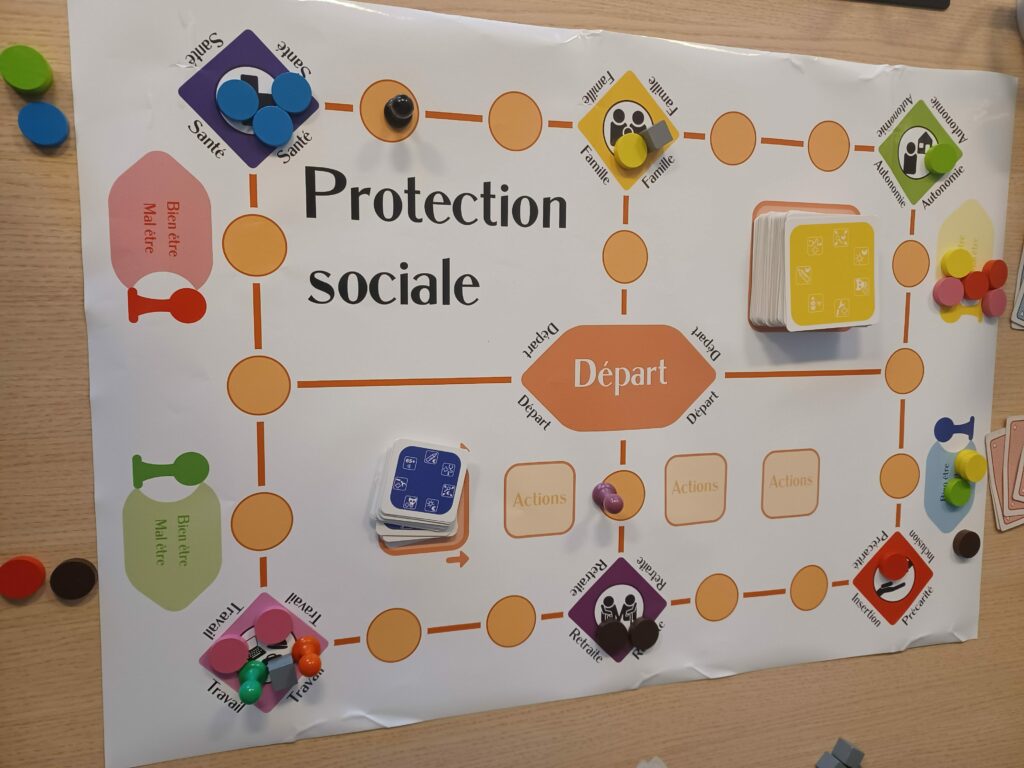 Created in 2008 by the association Latitude Jeunes, the Belgian "social security" game aims to promote social protection among young people over the age of 15.
Following the game presentation during an exchange meeting on social protection education in 2020, several french ESN member organizations as well as the teacher Alexie Crofte worked together to adapt the educational game to the French context.
The collaborative game aims to contribute to strengthening a social protection culture and solidarity in France and to encourage players to think about the various issues related to social protection.
Players must save six identified pillars of the French social protection system: "Health", "Autonomy", "Family", "Exclusion", "Work", or "Retirement". To counter the threats, they must act together because alone, they lose. If social protection is strong, social inequalities will be reduced and teams will have access to a better and balanced quality of life. The dynamics of the game make it possible to initiate discussions on social protection with the participants.
The first test session took place online due to the health context. The next test sessions planned with the target audience will take place in February and March in schools. The distribution of the game to the general public, particularly in educational communities and in associations and unions, is planned for the spring of 2022.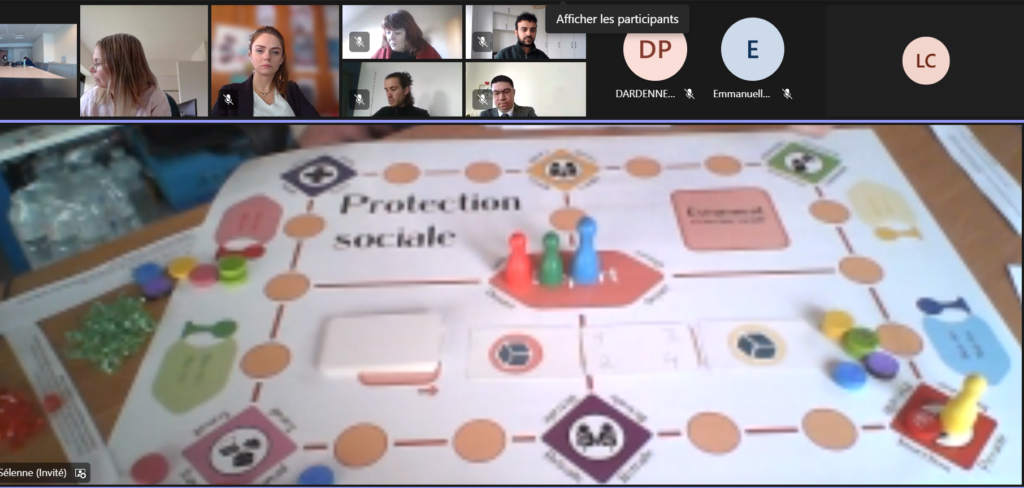 In order to continue to facilitate exchanges of good practices and collaborations on this subject, the Education and Solidarity Network is organizing an international exchange on social protection education on 3 March 2022 via videoconference.