Throughout the 7th World Congress of Education International, the Network hosted a stand at which the MGEN could present its tool "F'Acteurs Santé". Using this device, participants could directly test their overall well-being: physical, social and mental.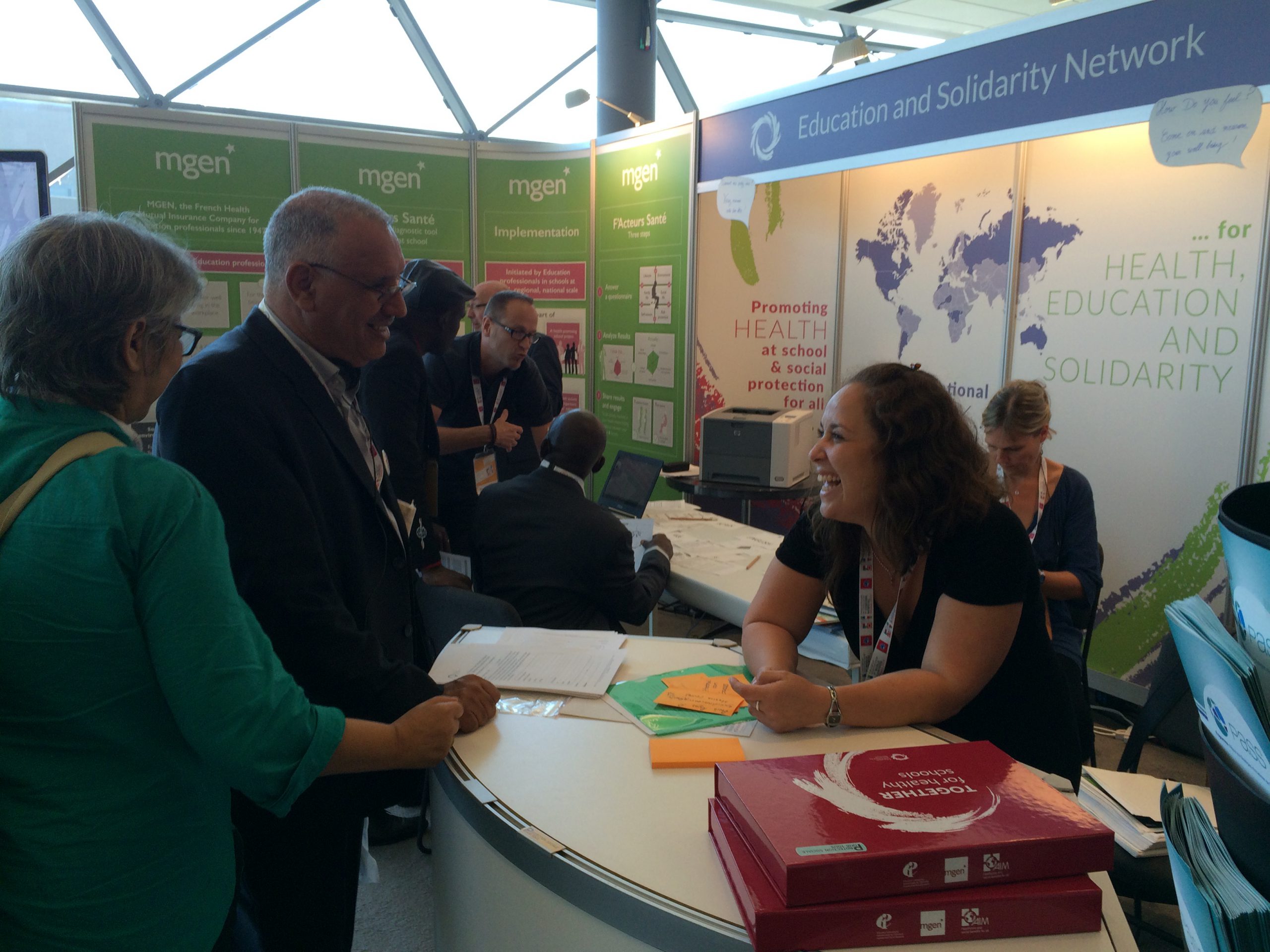 F'Acteurs Santé is a device which was developed by MGEN in France and used in more than one hundred schools. This participatory tool enables young people to become informed citizens and involved in their own health.
The concept works as follows: a small questionnaire is distributed, with 18 questions relating to 6 areas of young people's daily lives: lifestyle, environment, high-risk behaviour, self-esteem, social life, family life. The pupils evaluate the difference between what they do or do not consider important for their health (perceived health) and the way in which they really behave (actual health). The individual results, given to the pupil in the form of diagrams, are used as a basis for group discussions with a leader. The statistical analysis of the data collected anonymously allows schools, by comparing to other national surveys, to prioritise their health initiatives.
The tool is innovative because it offers a global and positive approach to health. The Network participates in the international distribution of the F'Acteurs Santé device, with an initial partnership in Belgium for 2015-2016.
The device was also presented during a collaborative workshop on Tuesday 21 in order to discuss health in schools with other stakeholders.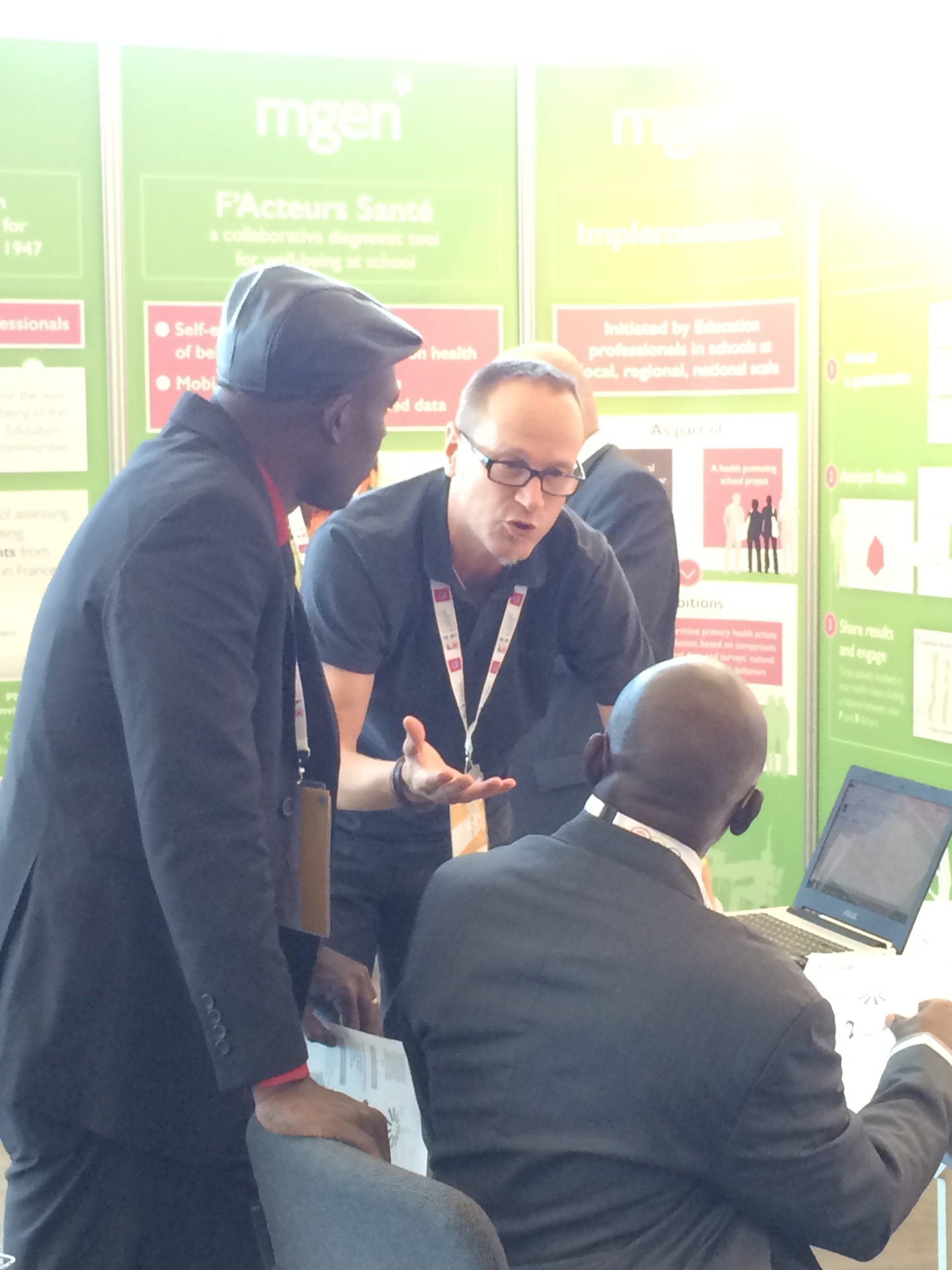 Retrouvez toutes les photos du Forum Ouvert et des ateliers sur la page Facebook du Réseau !