Teachers Health is partnering with Australia for UNHCR to deliver healthcare services to displaced mothers and their newborns in the Democratic Republic of the Congo (DRC).
Over 4.5 million people have been internally displaced by conflict within the DRC, and some 541,000 refugees from neighbouring countries have fled there in search of safety. Humanitarian needs are enormous, and pregnant women and infants are amongst the most vulnerable.
Every year, 96,000 newborns in the DRC die before the end of their first month of life. Up to half of these babies don't survive their first 24 hours.
Through a three-year partnership, Teachers Health, a not-for-profit health fund for members of the education community, will help fund life-saving antenatal, obstetric and postnatal services for 11,000 refugee mothers and newborns in the DRC.
Support include training healthcare workers, providing equipment such as infant incubating heaters and portable ultrasound machines, as well as medicines and safe birthing kits.
Announcing the partnership, Teachers Health CEO Brad Joyce said: "Our partnership with Australia for UNHCR allows us to take action and extend the reach of our health and wellbeing support, making a real and positive global impact where it's urgently needed."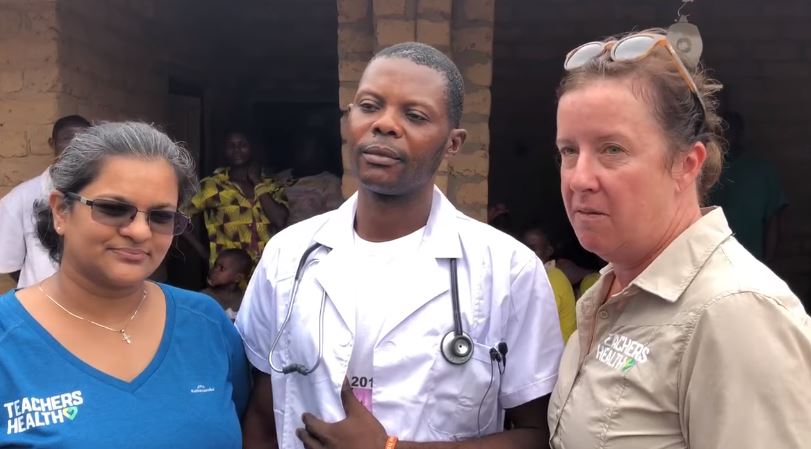 In March 2019, Teachers Health staff Penny Jones and Reshma Joseph travelled with a team from Australia for UNHCR to the DRC to see the impact of the partnership, as well as what more needs to be done.
"Teachers and health workers have been longstanding supporters of Australia for UNHCR, helping empower refugees with education, healthcare and livelihood opportunities," says Australia for UNHCR National Director Naomi Steer.
"This support from Teachers Health comes at a critical time for UNHCR as record levels of displacement leave its global relief operations underfunded by almost half. I am very grateful to Teachers Health for taking a leadership role and supporting refugees through this important and innovative partnership."
[VIDEO::https://www.youtube.com/watch?v=kbq6RLI3-Q8::normal]