On 3 March the Director of the CIESS (Inter-American Centre for Social Security Studies), Dr. Leonel Antonio Flores Sosa, accompanied by members of his team came to Paris for an intensive working session with the secretariat of the Network, which the CIESS has been a member of since 2014. The aim: to assess the current areas of work to which the CIESS is making a contribution, and trace out the areas to be developed for the next few years.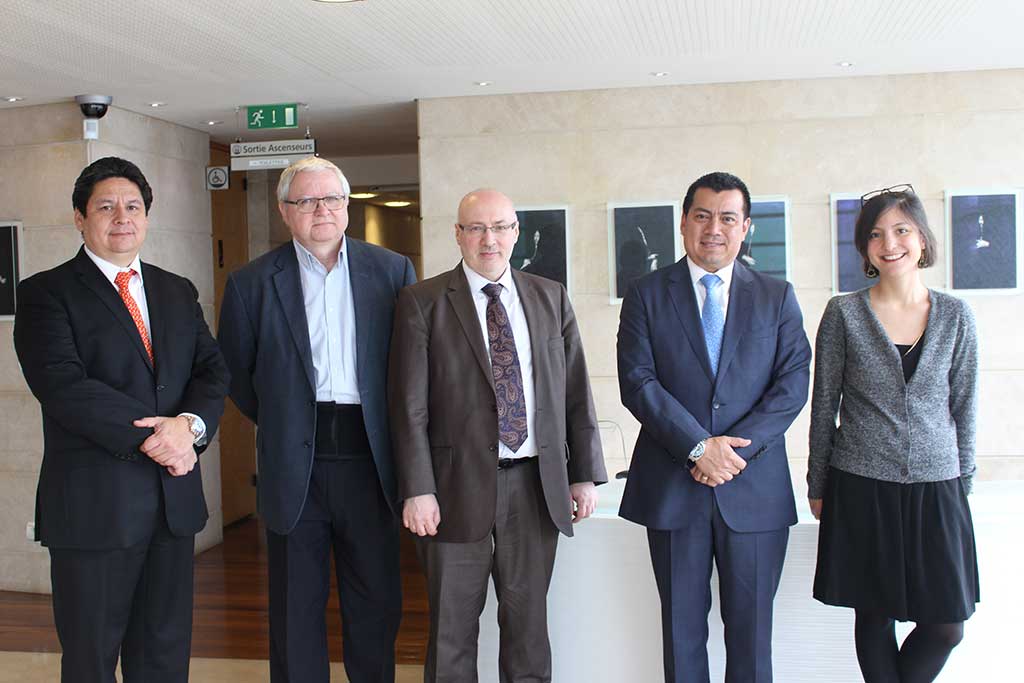 Flora HERMET, Network 1 coordinator, MGEN – Dr. Leonel FLORES SOSA, Director of the CIESS – Thierry WEISHAUPT, Managing Director of the Education and Solidarity Network – Emmanuel VERNY, Managing Director, French Chamber of the Social and Solidarity-based Economy – Juan Carlos ULLOA, Technical Administrative Coordinator, CIESS
Through its « Social Security for All » education programme which covers the whole of Latin America, the CIESS brings to the Network its expertise, its experience and content, in two important programmes, in Haiti in Colombia . The Network would like to build on these two pilot programmes to develop equivalent programmes in other countries and regions of the world. This will be the first area that we will be working on with the CIESS from 2015.
One way in which the CIESS would like to support its members is by helping them to apply social economy solutions in the field of social protection. The Network and its mutual insurance society members could mobilise to assist them in this, through training and sharing their experience. A meeting organised with the MGEN and the French Chamber of the Social and Solidarity-based Economy, after the working session with the Network, provided the opportunity for an initial exchange of knowledge that will be continued by these two organisations, with the support of the Network.
All of this future action will be the subject of an agreement to be signed following the Network's General Assembly in Ottawa where CIESS will be represented by its Director.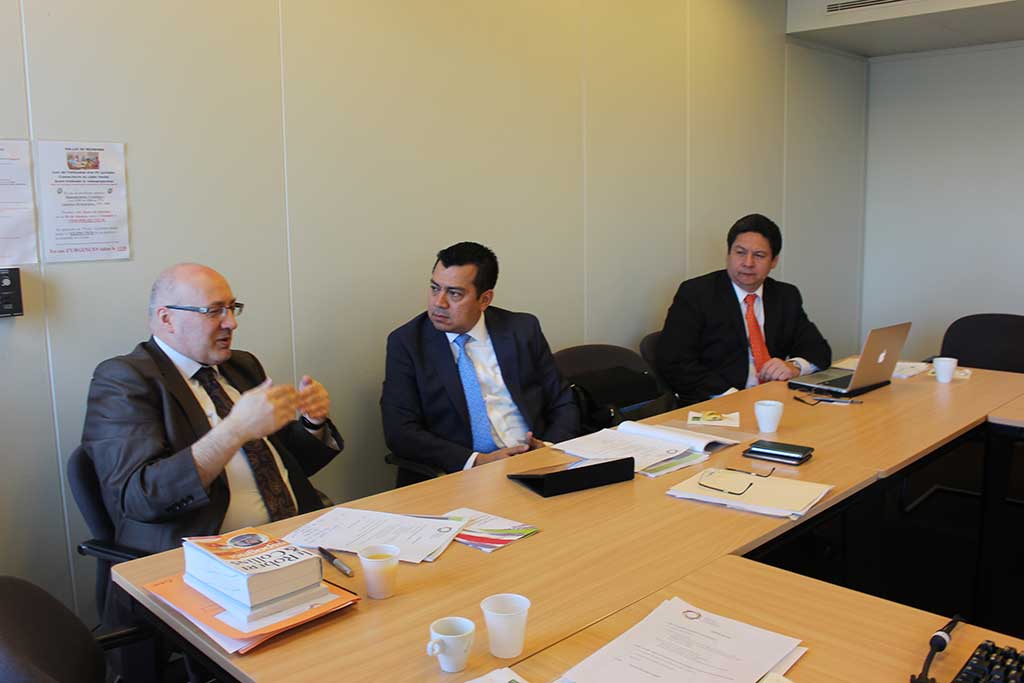 Work session CIESS – ESN