The education sector has a unique role to play in building a healthier and greener world.
However, a global survey of 58 000 teachers conducted by UNESCO and Education International, shows that when asked about teaching for Climate Action, 20% of teachers felt not having the necessary knowledge and skills and 31% not being familiar with suitable pedagogies.
The OECD, Education International, and UNESCO have launched, in November 2021 at COP 26, a joint initiative to gather teaching expertise on what makes a difference in empowering students for climate action. Overall, about 850 teachers actively contributed to this initiative with inspiring and innovative insights on teaching for climate action.
The Office for Climate Education (OCE), a UNESCO center created in 2018, is also an ambitious response to this global need. OCE provides teachers with multilingual and free educational resources on climate change education. All resources are available on their website, including a teacher's guide book on the topic of climate change.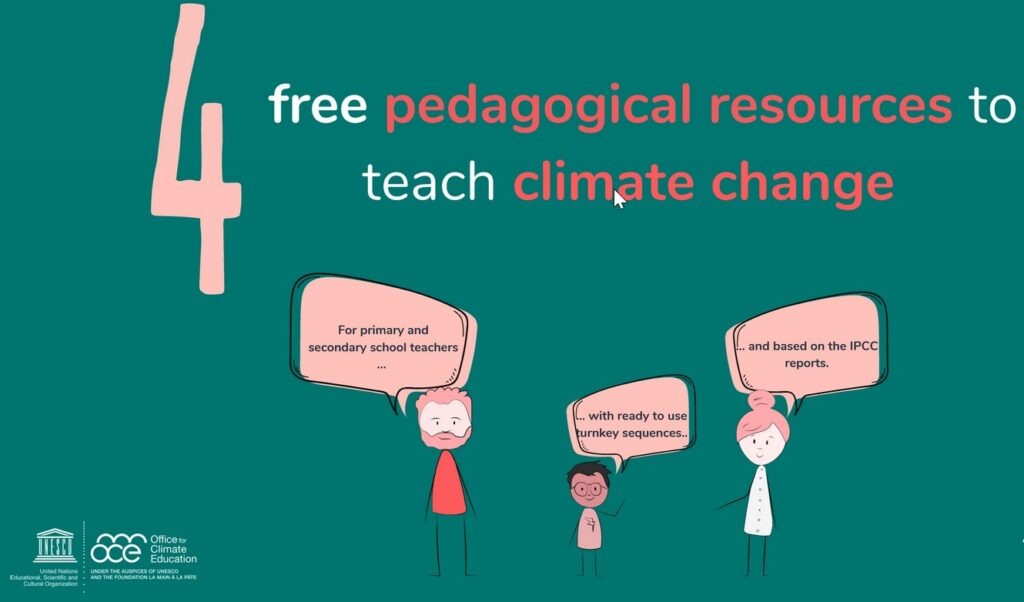 This multidisciplinary guide, aimed at primary and middle school teachers, offers turnkey sessions to help students understand climate change, through experiments or document analysis. It concludes with proposals for mitigation or adaptation measures to be implemented in their schools or communities.